Electrical Services



Complete line of electrical services available from stock replacements, to high demand, Ultra Reliable wiring components.

Concept Customs can now offer a complete factory compatible wiring harness replacement for nearly any GM (1950-present), Dodge and Jeep (1970's-2000), as well as some Honda, Toyota, and just recently Subaru. Upgrades and customization can also be added to any of our replacement products.


Click on any thumbnail to view full size images of products.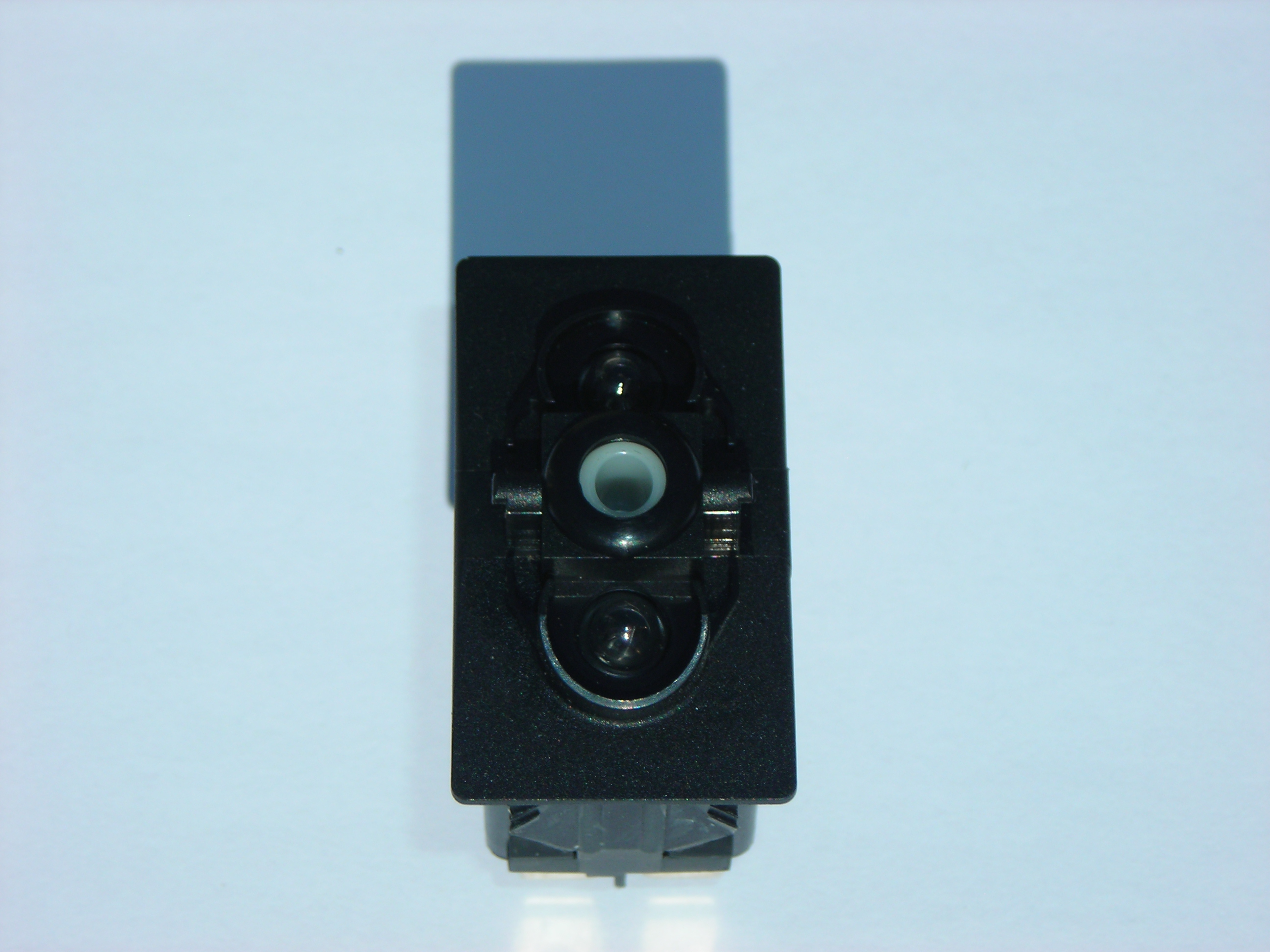 Concept Customs ARB Style Contura Switch Bodies

ARB style switches in many configurations. Concept Customs can put an ARB style switch body in your hands to simply replace a broken ARB locker or compressor switch. We also have numerous other switch configurations available. Some examples of these circuit configurations are: Power window, and door locks, onboard winch controls, headlight switch, each available illuminated or not. There are actually more than 500 styles to choose from. So......

Contact me for current pricing and availability.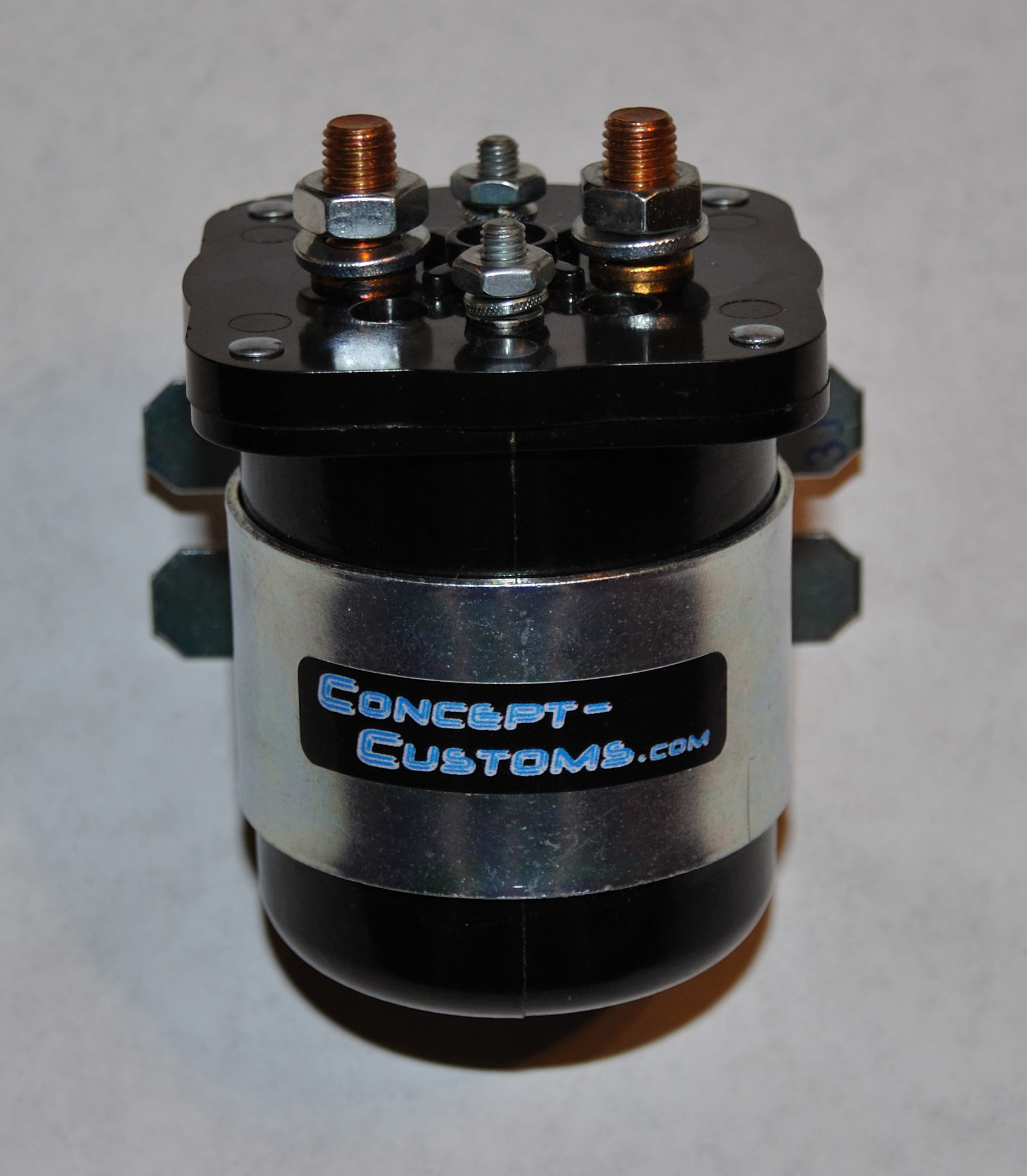 Power Relays

Various styles available including 60A, 70A, 100A, 200A, and even a 500A version. These products are perfect for battery isolation, switching power for fuse panels, or any other high amperage accessory.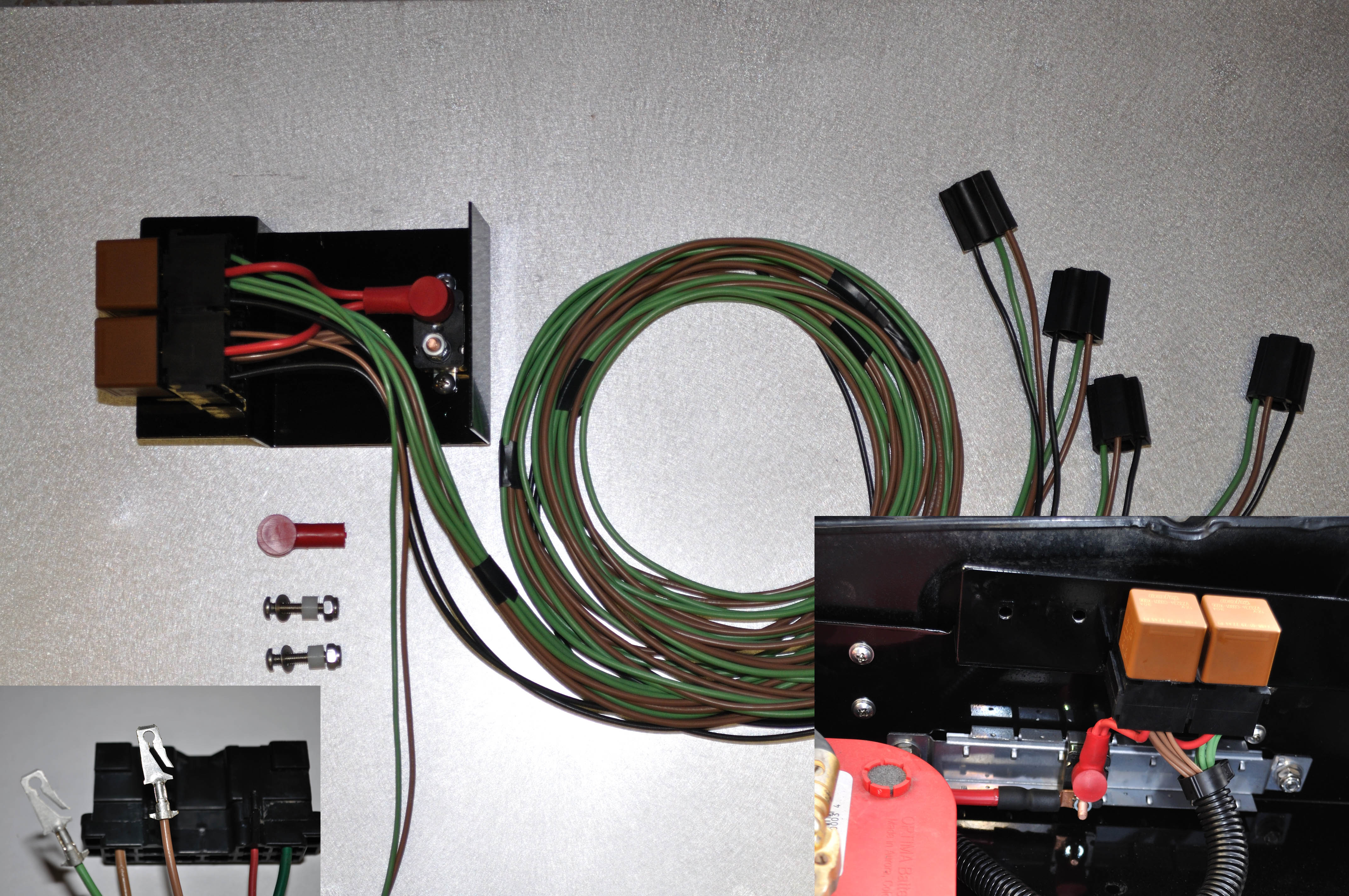 Heavy Duty (HD) Headlight Conversion Wiring Harnesses

Do you ever wish your older model Chevy, Jeep of Ford could handle those great new H4 conversion Headlamps, or maybe you are running the Sylvania upgraded (SilverStar, etc.) sealed beams? You have the original wiring harness, you've installed some conversion headlamps, and now those junky old 18 gauge wires keep giving you fits with melting and cracking wires. Did you know, lumen output of lights drop drastically with every 0.1 volt drop in supply voltage? Upgrade today to our HD Headlight wiring harness. Fabricated by Concept Customs with 14 gauge power leads (12 gauge upgrade is also available for those who use those 100+ watt Rallaye Lights.) Forget about the power wires running all the way from your dash switch to the headlamp. This kit features brand new Top quality (Bosch style) relays, and circuit breakers with a mounting rail that mount very close to the battery for optimum power distribution. They also use the same connections as the factory harness. This is certainly not the "cheapo" versions you may find out there, that plugs into one of the existing headlamp sockets. This harness comes with specific directions that requires you to remove the old rotting away harness, and plug in (It is still Plug and Play) the new headlamp harness. This is absolutely show quality construction - We even match the factory original wire color designations when possible. Our product does not leave behind some rats nest of old junk wire that was the source of your headache in the first place! You choose from original sealed beam style headlamp upgrade with option to run all 4 lamps for both high and low beams, or the H4 Conversion headlamp upgrades.. There is a difference in wiring, but fear not, we supply instructions to make this conversion later if you choose.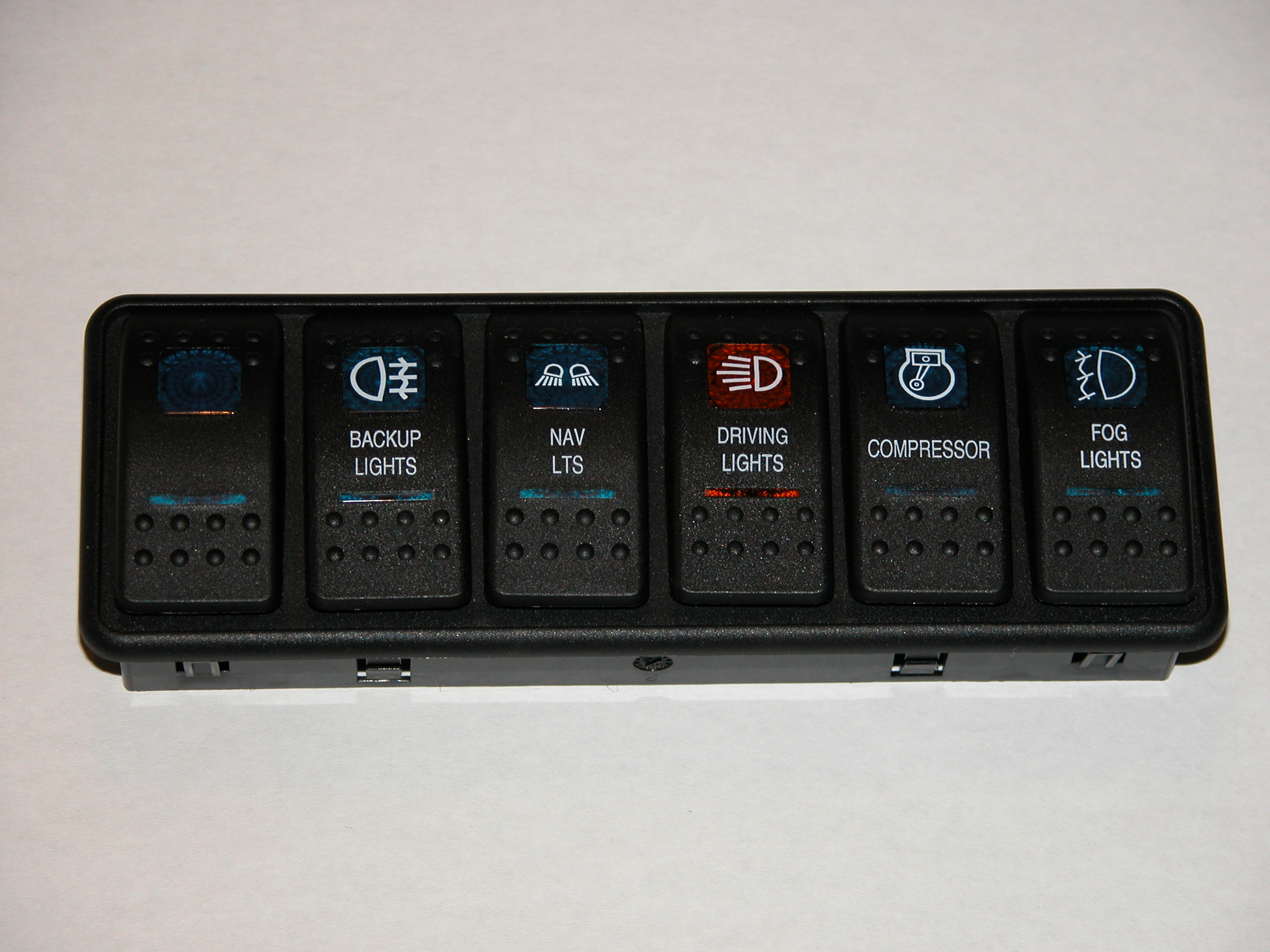 Concept Customs ARB Style Switch Caps

ARB style switches now have a new face. Concept Customs can supply you with labeled switch caps to match those great looking ARB style switches. We have most of these legends and several others available in blue, amber, red, and green. Now you can customize the colors of the illumination to match your interior dash lighting. I even have these in different colors for Front and Rear Lockers, and Compressor. Shown here with the 6 gang switch mounting panel.

Contact me for current pricing and availability.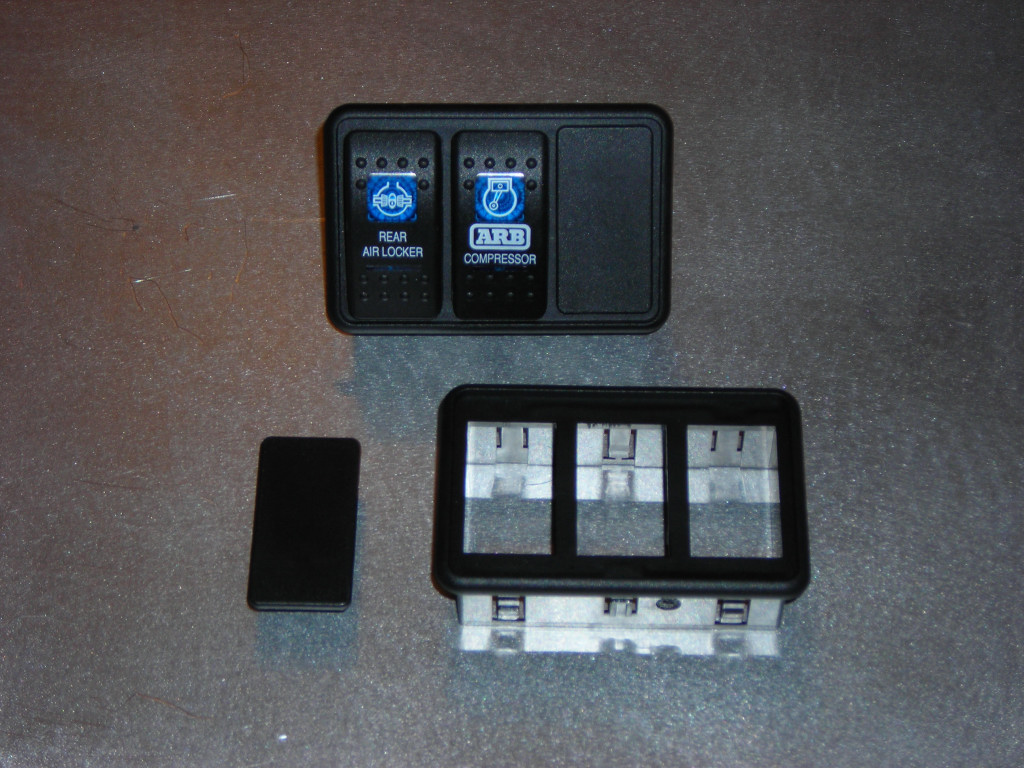 Switch Mounting Brackets

Use this to mount your ARB Air Locker and Compressor Switches. Shown here with 2 ARB Switches and a block out plate.
These can also be used for Fog / Driving light switches, or wherever else you may want a clean looking switch mounting panel. I have these style switches available in many configurations.


Also available are: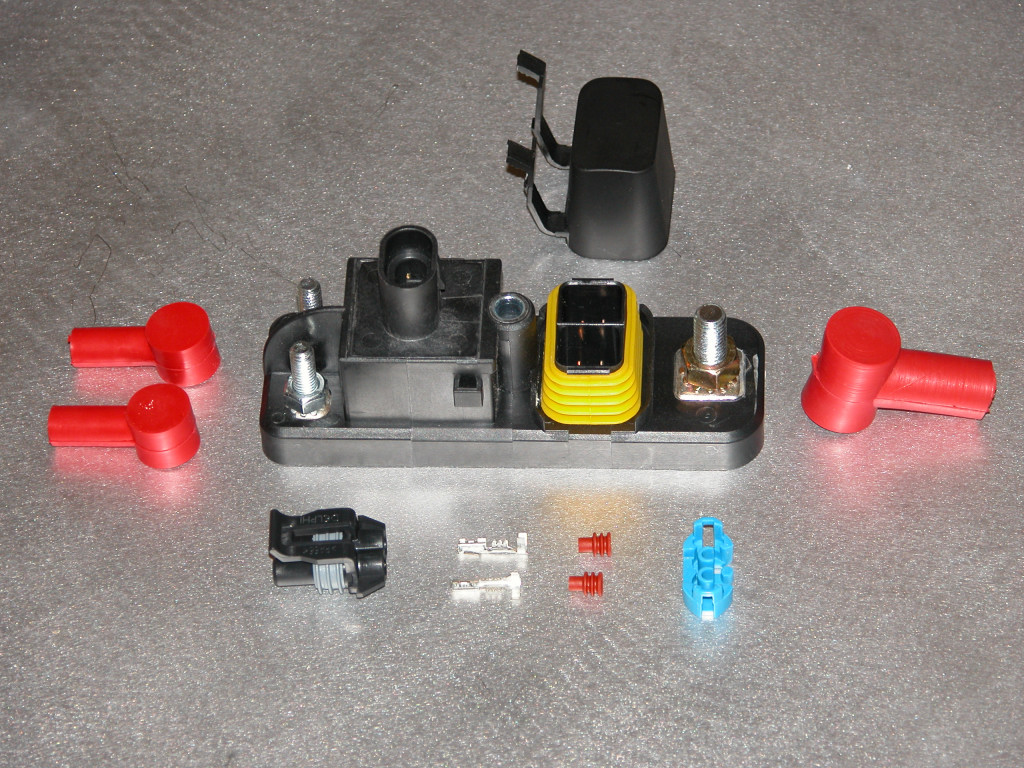 Power Relay Module

Add some serious capacity to your electrical system! We like to use these Power Relay Modules under the hood. Older vehicles don't usually have a good underhood power distribution setup, and many times, we overload the fuse box inside the vehicle by adding all of our favorite toys. Now your headlights are dim, and the alternator has to work extra hard because of voltage drop in the system. This power relay module has one 8mm terminal that connects directly to the battery (or other strong power source,) and two 6mm output terminals each of which is protected by a J-Case style fuse (up to 70 amps each.) One terminal is controlled by an onboard 70 amp relay, the other is constantly "hot." We use the "Hot" terminal on these to move headlight, driving, and fog lamp power under the hood, therefore shortening the length of wire needed to get to these devices. Just use the standard "Bosch" style relays with your existing wiring to control these accessories. Use the internal 70 amp "high capacity" relay to provide power to your other "switched" accessories like the "MSD" ignition, your super duty electric fuel pump, oh and don't forget that electric fan conversion you just added. I am always happy to provide circut diagrams to help with your installation. This product includes "weatherpack" style relay control connector. Contact me if a complete harness is desired.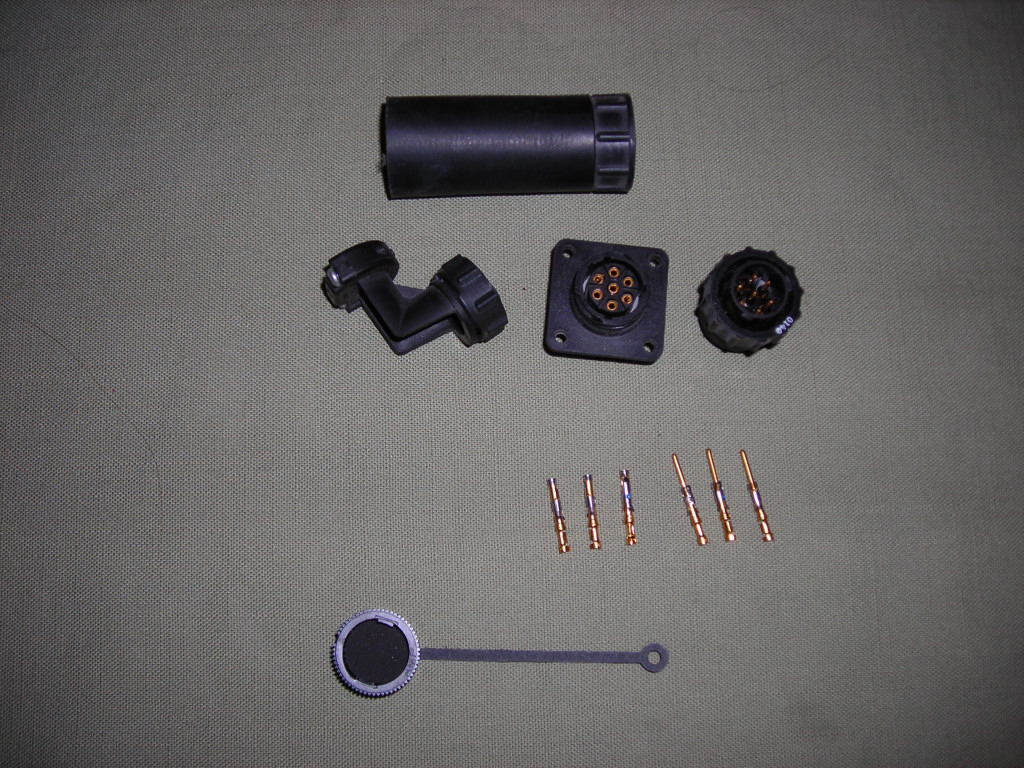 Door Quick Disconnect Kits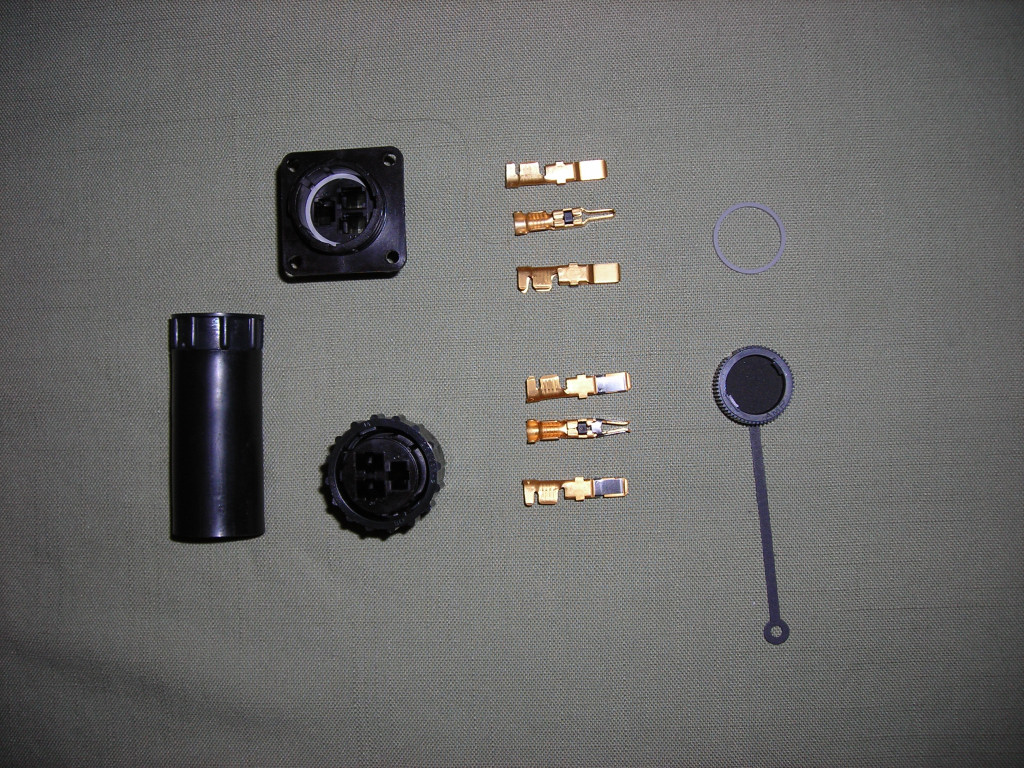 Roof Light Quick Disconnect Kits
Circut Breaker and Relay Kits

These kits are designed for ultimate flexability in wiring options. Start by determining how many circuts you need protected. For example, you have 4 lights on the roof, and you want them switched in pairs, you would want a 2 position circut breaker mounting rail, 2 circut breakers, 2 relays, 2 switches, and the wiring harness. Here is where we at Concept Customs believe we surpass any wiring product offered, anywhere. We will make this or any other harness exactly to your specification. We are going to talk with you about the type of load (how many lights, etc.) that you are going to be using. Then we will have you provide some measurements for the length of harness and specify wire colors. We can also help you determine the correct gauge for each lead on the harness, even help with a wiring diagram. Finally we will provide a quote for the product you have in mind, and if you like what we offer, we can begin fabrication with the correct connector housings and terminals appropriate for the wire gauges.

Concept Customs can even provide a one stop shop for the switches, circut breakers, and relays, at a much better price than you would find at the local parts stores.

UnderHood Power distribution

Driver Compartment Power Center Distribution and Control Systems

Performance Ignition and Fuel Managment Power Systems

Lighting Systems

Cab and RF Winch Controls

Autosound Power Systems and Alternators

Most of the Top Quality Components we use come from the Aerospace Industry, have a look at these, you won't see these in dad's (Sc)Rambler, You can only find these parts on our very latest Military platforms!
Metal Shell IP68(X) Compliant Firewall Bulkheads and Connectors (The "X" stands for Explosion Resistant, now you know why I say "Ultra Reliable")
CPC (Circular Plastic Shell) IP67, and 68
Signal Connection

Our electrical products are assembled by mil-spec solder and crimp certified personnel.